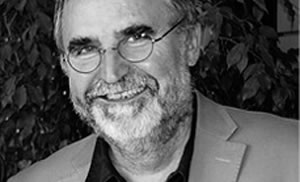 Hans-Werner Honert was born in Leipzig in 1950. After completing his A-level exams he began his apprenticeship at the state television broadcaster Deutscher Fernsehfunk (DFF). He went on to study directing and acting at the Institute of Cinematography in Moscow with Prof. A.B. Stolper's master class from 1971 to 1975. In 1976, Hans-Werner Honert started working as a director at DFF, he continued his work there until the Ensemble was disbanded in 1990. During this period, he made a name for himself also as an author of children's and adult's audio dramas.
In 1991, Honert, along with other colleagues, founded the company Saalefilm in Halle. Along with his role as the executive director, he was also active as a producer, author and director for the company that among other things produced episodes for the long-running German detective television series Polizeiruf 110.
Parelell to that, he worked as a freelance director filming diverse TV series. By directing the first 13 episodes of Gegen den Wind, Honert laid the foundation for a long-running, successful television series and was the director of various episodes of other series like Marienhof or Der Fahnder.
In 1995, Saxonia Media was founded in Dresden. Hans-Werner Honert, along with Martin Hoffmann, was appointed executive manager by the media group Bavaria and the television station MDR. In the new company, he also put his many years of experience working as an author, director and producer to use. Thus, Honert became the intellectual father and mastermind of the Tatort investigators Ehrlicher und Kain and the author of various MDR-Tatorte, which he also partly directed. TV movies such as Die Tage des Sturms or Der Uranberg also originated from him.
On Honert's initiative Saxonia Media's produced various high profile international coproductions for film and TV.
For 17 years he chaired Saxonia Media which under his direction has become the largest film production company in Central Germany. A company that produces continuously successful results - whether it be developing series such as In aller Freundschaft, which is one of the leading German series, or crime series like Tatort, Polizeiruf or many big TV movies that have received much acclaim at national and international festivals and by the public.
Time and again Hans-Werner Honert has dedicated himself to the education and training of creative young film-makers. As so, he served as a mentor at the The Film and Television University "Konrad Wolf" (HFF), gave lectures at the University of Leipzig, and held multiple workshps at the Film Institut Accra, Ghana.
Hans-Werner Honert works as a freelance author, director and producer in Leipzig and Berlin. He is a member of the The German film Academy.
He is involved in the associations "Operation Restore Hope"
and "ost-west-forum".